Pressure Washing & Power Wash Service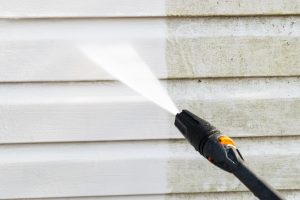 Professional Pressure Washing in Edwardsville
Whether it's a house washing, drain washing or chimney, our professional pressure washing service at Edwardsville Window Cleaning & Power Washing will take care of your property exterior whether you're a homeowner or business owner.
Think about it: your driveway, sidewalk, exterior concrete, siding, brickwork, patio, or porch are the first things our guests or protentional customers see when they visit.
Normal cleaning does not take care of dirt and other external intrusions embedded in the pores of concrete or brick on your sidewalk, driveway, patio, or porch, and honestly who has time to clean those things regularly to being with?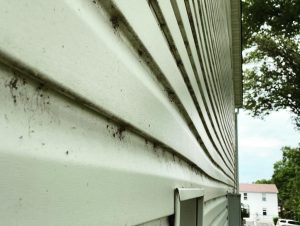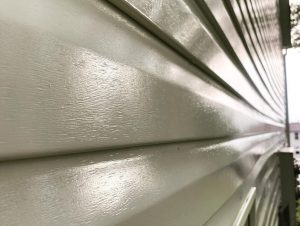 Our professional techs have the right equipment and experience to clean your property, whether windows, gutters, or hardscapes, deeply and effectively, so save yourself a headache and give us a call today at 618-249-4999
Professionally Power Washed Driveway, Patio, Porch
Is your driveway, patio, or porch turning a greenish color? Power cleaning is necessary to clean this deeply embedded dirt and dust. Does your deck look grey and dead? Pressure washing your deck periodically can breath new life into your wood structure.
What about your vinyl siding? Does your siding have mildew stains, mold, or is it covered in dirt? Let our pros clean your home leaving it looking bright and new.
Pressure Washing for Vinyl Siding Bethalto, Maryville, Glen Carbon
Customers are amazed at the difference our professional pressure washing services make to their property's exterior. Whether you're a commercial pressure washing client or a residential pressure washing client, you will be very happy with the results from our pros at Edwardsville Window Cleaning & Power Washing.
We take pride in our work, and operate according to the highest standards of quality in all our work, whether it's window cleaning, ceiling fan cleaning, or gutter cleaning.
At Edwardsville Window Cleaning & Pressure Washing, we treat our customers like family. When you hire us to perform your pressure washing services in Edwardsville, rest-assured you're hiring the best Pressure Washing Service in Illinois.
If we can help you breath new life into your property's siding, driveways, porches, patios, chimney, brick or masonry, retaining walls, or any other hard surface that needs a good power washing, please give us a call at 618-249-4999