Commercial Window Cleaning & Pressure Washing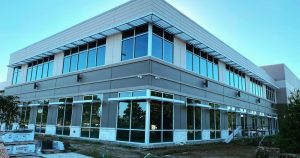 Commercial Window Cleaning Edwardsville, Maryville, Alton
Are you a business owner in Edwardsville or the surrounding Illinois area? You already know the appearance of your business property is very important because it is something that customers see first. Sidewalks, driveways, shop windows, and glass doors are something that customers will see immediately. Make a great first impression every time by hiring the friendly pros you will connect with through Edwardsville Window Cleaning & Power Washing.
Our friendly professionals take pride in making your business shine! We will clean your windows, clean your gutters, and provide excellent pressure washing services for the asphalt and concrete surfaces of your business. Free quotes at 618-249-4999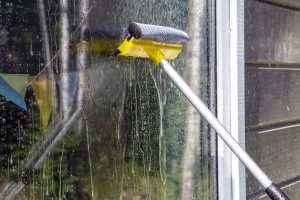 Excellent Commercial Pressure Washing Service
Our expert team of professional window cleaners, pressure washers, and gutter cleaners will help you keep your commercial building clean and attractive to new customers at all times. Do not allow slippery dirt and mold to form on the exterior surfaces of your commercial property, as this may result in injury to customers and employees.
Improve the look, feel, and overall cleanliness of your commercial property by hiring professional Edwardsville Window Cleaning & Power Washing services.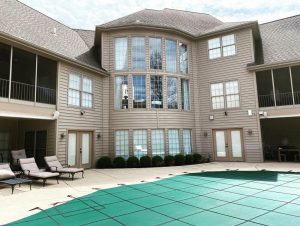 Quality Gutter Cleaning Edwardsville IL
Our trained professionals are the absolute best in the business when it comes to commercial pressure washing, commercial window cleaning, and commercial gutter cleaning.
Contact us for ...
Pavement power washing
Driveway pressure washing
Retaining wall cleaning
Patio cleaning
Commercial window cleaning
Weekly window cleaning
Bi-weekly window cleaning
Monthly window cleaning
Bi-monthly window cleaning
Our professional team of cleaners uses the most modern equipment and cleaning agents so that you can be satisfied with our services.
Call for a Free Quote at 618-249-4999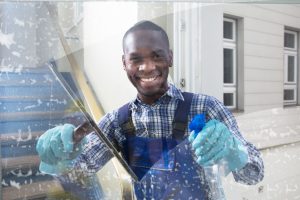 Excellent Customer Service
The cleaning contractor you will connect with takes great pride is providing a job well done to the very highest standards of quality. We know our business is built on reputation, and will strive for your complete satisfaction.
Whether you're in need of hiring a window cleaning or pressure washing service in Edwardsville, Alton, Maryville, Glen Carbon, Wood River, Granite City, Troy, Collinsville, or the surrounding areas, we would love to help! Thank you so much for considering us to be your window cleaner, pressure washer, or gutter cleaner today.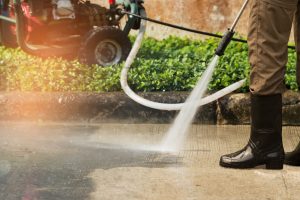 Commercial power washing
Pressure washing can very effectively wash all types of exterior surfaces on your commercial property because water is the best natural solvent. Our expert team performs pressure washing in combination with the appropriate chemicals for cleaning large areas, and in this way, we provide fast and efficient results.
Pressure washing is the ideal service for your business or commercial property if you need ...
Exterior washing
Siding pressure washed
Brick power washed
Roof cleaning
Driveways cleaned
Sidewalk cleaning
Patio cleaning
Porch cleaned
Get a Free Quote at 618-249-4999
Commercial windows cleaned
Leave it to our experts to take care of the cleanliness of your windows daily and you can dedicate yourself to your work without any worries. Windows are mirrors of every building, so their cleanliness is very important because this is the first thing that every client will see when he comes to your business meeting.
We have a team of commercial Window Cleaners that have been providing a reliable and professional window cleaning service for decades. Let highly qualified, and experienced commercial window cleaners take care of your commercial property. Call 618-249-4999
Commercial gutters cleaned
We provide a commercial gutter cleaning service in Edwardsville, IL - get rid of dirt in your gutters quickly and easily. Gutters are an integral part of every building, although sometimes we do not notice them - they are a very important part. Dirt in the gutters can accumulate due to rain, storms, snow, and any other external influences. If the gutters are not cleaned regularly, accumulated dirt in them can create additional problems on other materials of the building. Clogged gutters can also create moisture on the interior walls and this can later cause higher remediation costs.
Call us today and schedule a free commercial cleaning price estimate in Edwardsville, Maryville, Glen Carbon, Granite City, Collinsville, Troy, Alton or the surrounding areas in Illinois. Our friendly staff are standing by at 618-249-4999