Residential Window Cleaning, Power Washing, Gutter Cleaning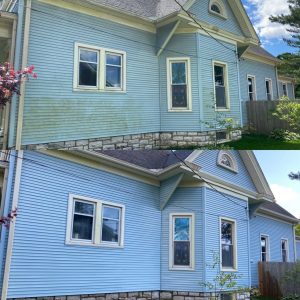 Residential Window Cleaning Edwardsville IL
Is your home's exterior in need of a thorough cleaning? Is mildew, algae, and mold developing where it can be seen? Would you like to get rid of those black or green spots on your porch or patio in Edwardsville? Are you in need of a good driveway cleaning in Bethalto? Does your siding need some attention in Glen Carbon?
Pressure washing service is not only limited to commercial buildings. With a little help from our skilled pressure washing technicians, you can have your siding, doors, windows, porches, gutters, and brickwork cleaned better than ever before.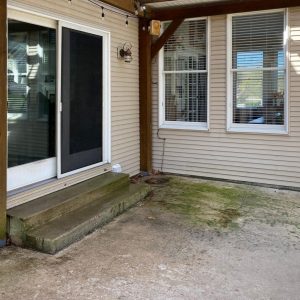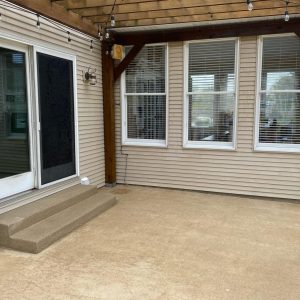 Our customers are amazed at the difference a thorough pressure washing makes on their property. Your home will feel more warm and inviting to guests with properly maintained hardscapes, and our techs are excellent at breathing new life into residential property through our excellent pressure washing and power washing services. Call 618-249-4999
Residential Gutter Cleaning Services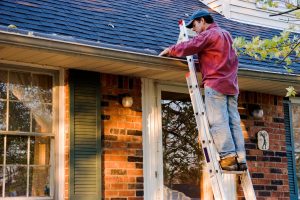 Your home is at risk for severe water damage when your gutters get clogged. Our professional gutter cleaning services can help you prevent this problem by cleaning your gutters and making sure your guttering system is functioning properly. Our gutter cleaning service will cause water to flow away from your home's foundation and keep it from pooling near your structure.
Malfunctioning or clogged gutters will inevitably lead to damage, and sometimes the damage from pooling water can be very severe (i.e. it can cause your home's foundation to shift leading to tens of thousands of dollars in damages).
Save yourself the headache and hassle, and rest in the peace of mind knowing your guttering system is working properly. Call us for a professional cleaning at 618-249-4999
Professional Window Cleaning Service Edwardsville, Maryville, Glen Carbon, Collinsville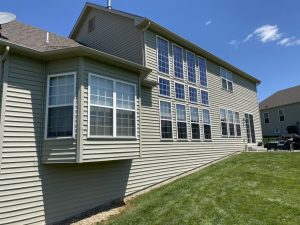 When's the last time your had your windows cleaned by a professional? You would be amazed at the difference clean windows - we mean REALLY clean windows - make to your home.
Edwardsville Window Cleaning & Power Washing will thoroughly clean your windows, both inside and out. We will remove your window screens for cleaning and replace them when we're done, and you will be amazed at the difference clean windows will make to the overall look and feel of your home.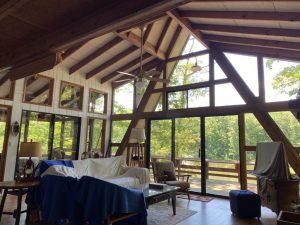 Do you have a multi-storied home? No problem! Our trained professionals can handle it.
Do you have stained glass or other specialty windows you're concerned about? Nothing to worry about - our window cleaners have seen it all and can handle the job.
Professional Window Cleaning, Pressure Washing, Gutter Cleaning & More
If we can help you with our professional residential window cleaning, power washing, or gutter cleaning services, please give us a call today at 618-249-4999