Professional Chandelier Cleaning Edwardsville IL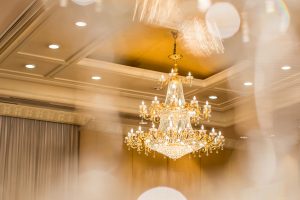 Chandelier Cleaner Edwardsville, Maryville, Glen Carbon, Alton
Do you own a home with a fine chandelier inside it in Maryville, Bethalto, or Glen Carbon? Are you a business owner with an office building with a chandelier in Edwardsville, Alton, or Troy? Are you a commercial property manager or hotel manager who needs chandeliers cleaned inside your ballroom? Look no further than Edwardsville Window Cleaning & Power Washing. We are professional chandelier cleaners who will leave your property looking like brand new!
Call Today to Restore the Look of Your Chandeliers
If you have a crystal chandelier, you love its elegant look. But you also want it to be properly preserved to maintain the luxurious look of the chandelier.
Chandeliers are intricate and difficult to clean properly. If fact when it comes to cleaning lamps and other appliances, your chandeliers will be among the most difficult things you own to clean well. Chandeliers are complex and delicate, so one has to be very careful when handling it otherwise you might break parts of it.
If you're anything like the average homeowner or business owner, you don't have a ton of experience cleaning chandeliers. Why risk messing yours up? Save yourself the hassle and hire a high quality cleaning company to help you! Our pros have a ton of experience, we won't break your property, and we're here to help you. Call 618-249-4999
Chandeliers Cleaned Collinsville, Troy, Fairview Heights, O'Fallon
Our professional chandelier cleaners are meticulous and detail-oriented. We will clean each crystal on your chandelier to remove years of dust buildup and other allergens. We will polish your crystals to make them shiny, and we will use chandelier safe cleaning compounds to do so, so you can rest assured no damage will be rendered to your chandelier.
If we can help you with professional chandelier cleaning in Edwardsville, Maryville, Glen Carbon, Collinsville, Bethalto, Alton, or the surrounding areas in Metro East Illinois, or if you're interested in any of our other services (like window cleaning, pressure washing, gutter cleaning, and more) please give us a call today at 618-249-4999
You may also fill out the Free Quote form on this website and one of our friendly staff will be in touch with you soon.